Another Thursday has come and here we are talking about our favourite things again.
For this week my favourite thing was probably baking these amazing shortbread cookies ! I got the recipe from my mom and she got it from her mom as well. Family recipes are the best in my opinion, you can never really go wrong!
Welcome to the Thursday Favorite Things blog hop. We invite you to link up and share your favorite post or a post about your favorite things. We can't wait to see what you share!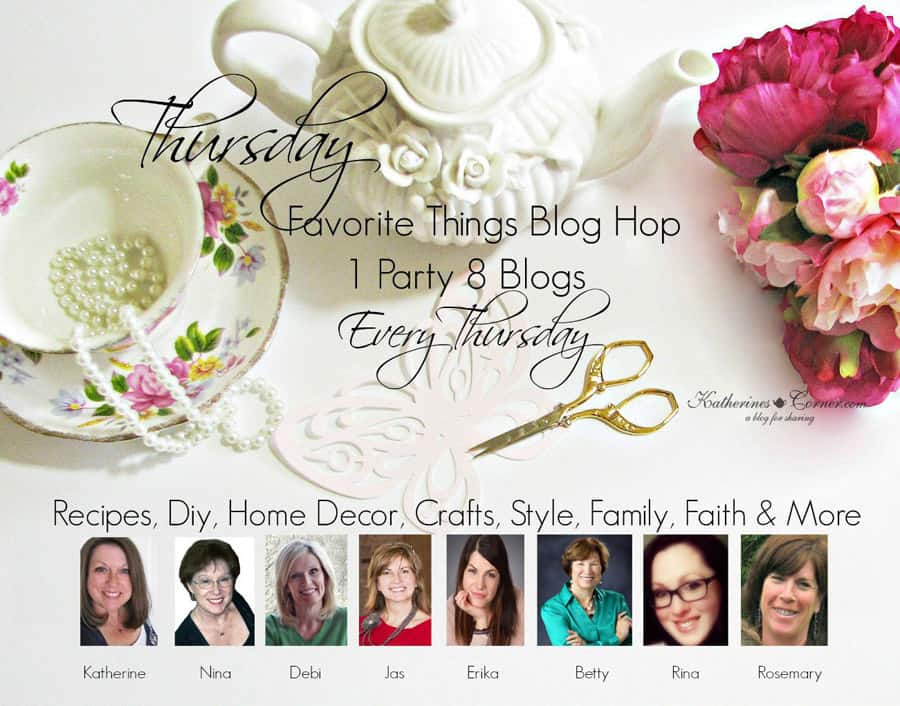 Katherine– Katherines Corner || Twitter || Pinterest || Facebook || Google + || Instagram || Bloglovin'|| Nina–Vintage Mama's Cottage || Twitter || Pinterest || Facebook || Google + || Instagram || Bloglovin'|| Debi– Surroundings by Debi || Twitter || Pinterest || Facebook || Google + || Instagram || Bloglovin'|| Jas– All That's Jas || Twitter || Pinterest || Facebook || Google + || Instagram || Bloglovin'|| Erika– What Erika Wears || Twitter || Pinterest || Facebook || Google + || Instagram || Bloglovin'|| Betty– My Cozy Corner || Twitter || Pinterest || Facebook || Google + || Instagram || Bloglovin'|| Rina– I Thee Cook || Twitter || Pinterest || Facebook || Google + || Instagram || Bloglovin'|| Rosemary– An Italian in My Kitchen || Twitter || Pinterest || Facebook || Google + || Instagram || Bloglovin'||
Adding your link to this blog hop gives Katherine and her hostesses' permission to share your posts and pictures via social media, on pinterest and as features on their blogs
Adding your link to this blog hop gives Katherine and her hostesses permission to share your posts and pictures via social media, on pinterest and as features on their blogs. <!–
;